CRAZY JULY - Book now, pay later
Book any of our day tours online departing in July and August and
SAVE 10%
CODE: CRAZYJULY
Book the selected holidays departing in July and August and
SAVE 15%
- 4D Best of Tuscany
- 4D Amalfi Coast Experience
- 12D Mamma mia
- 7D Let's go South
CODE: NEEDTOTRAVELNOW
Pay only a small deposit plus get 10% discount - Pay the rest when you get closer to the tour date
Offer valid until JULY 15TH 2021
***
Student discounts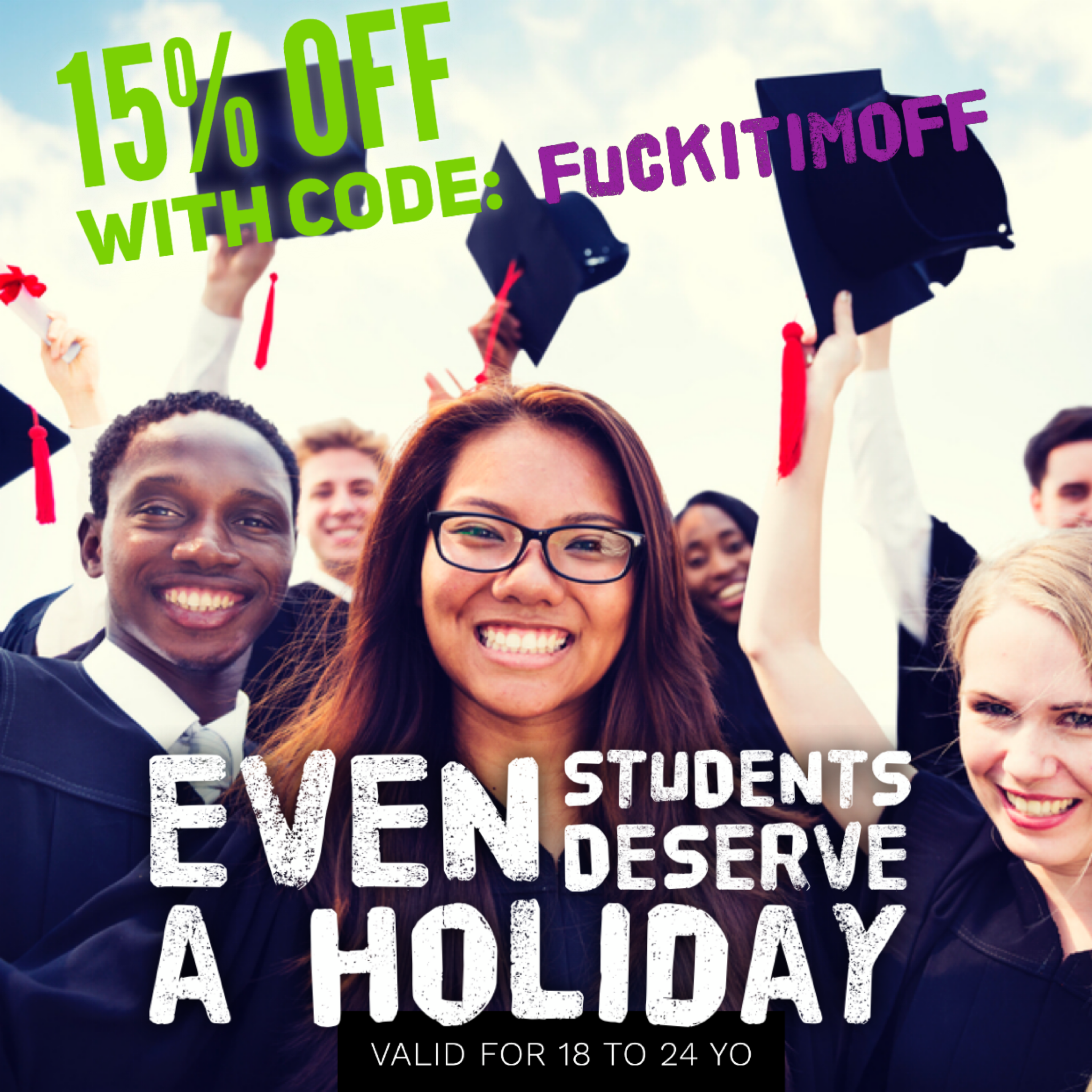 Travel when you are a student has never been so convenient. This offer is valid all year for all students aged 18 - 24 years old. You just need a student ID to secure your deal.
Save 15% on all our day tours and packages with
PROMOCODE: FUCKITIMOFF
or
Do you want to save MORE ?
- Bring 6 friends on the tour with you and you travel for FREE
- Become a Brand Ambassador and travel for HALF PRICE
( social media and photography skills required )
Contact our team for more info
***