RISK FREE € 1 DEPOSIT - Book now, pay later
Book any of our day tours paying only € 1 deposit plus get 10% discount on the actual tour price. Pay the rest when you get closer to the tour date and you are sure you can travel.
If you can't travel you can ask for the refund or transfer your money to another tour and date.
Offer valid until 30th May 2021
Start booking now : Click here to pick your fave destination
***
Student discounts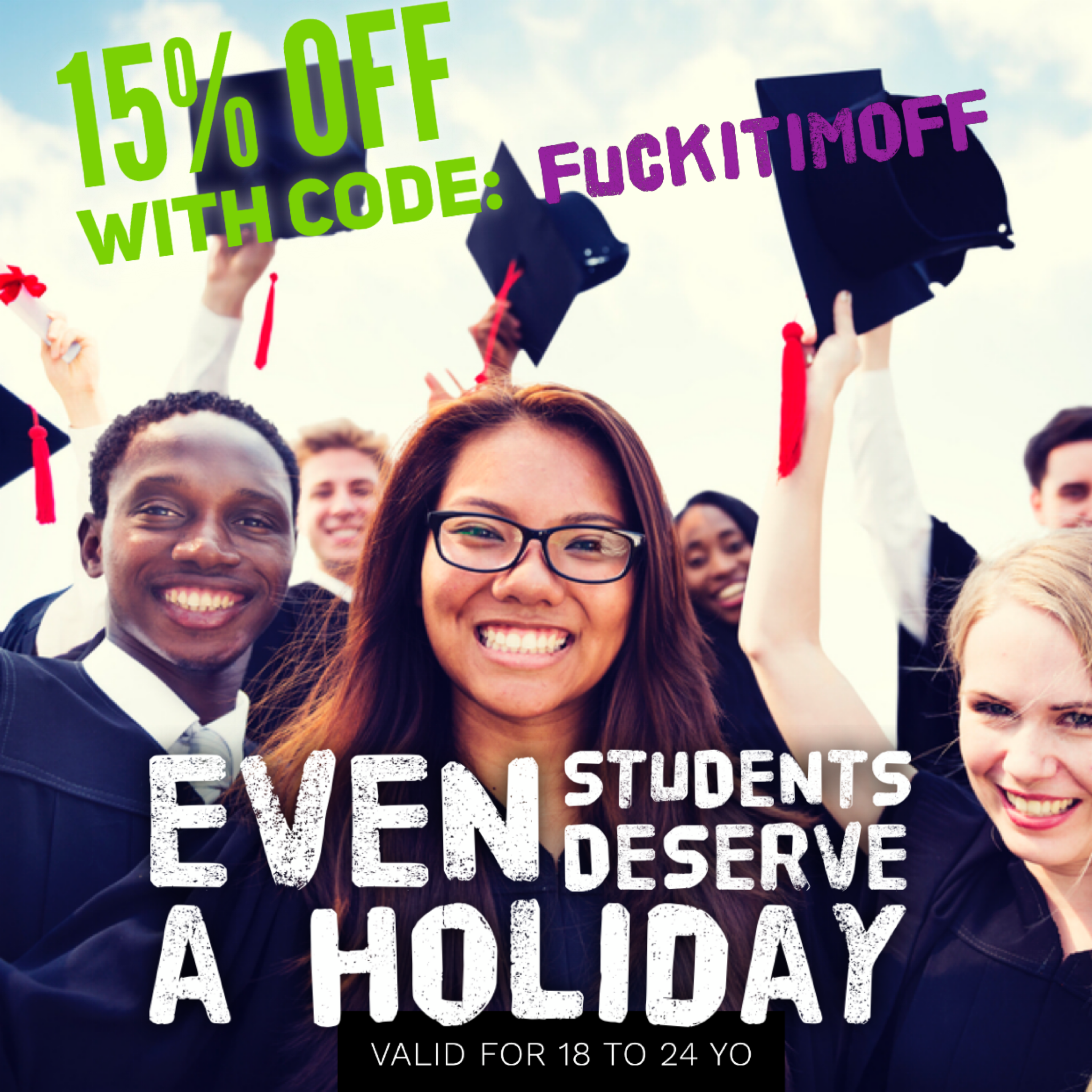 Travel when you are a student has never been so convenient. This offer is valid all year for all students aged 18 - 24 years old. You just need a student ID to secure your deal.
Save 15% on all our day tours and packages with
PROMOCODE: FUCKITIMOFF
or
Do you want to save MORE ?
- Bring 6 friends on the tour with you and you travel for FREE
- Become a Brand Ambassador and travel for HALF PRICE
( social media and photography skills required )
Contact our team for more info
***